ABOUT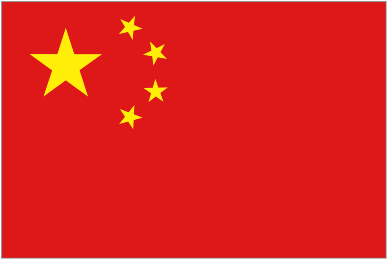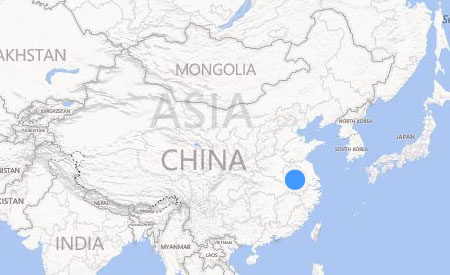 The relationship between Anhui Province and Maryland encourages the exchange and cooperation in a wide range  of areas including: agriculture, economic development, trade, culture, education, environment, science and technology.  Anhui State has a population of about 60 million people and is governed by Wang Sanyun.
INITIATIVES
Both Maryland and Anhui Province have had Committees and Councils come together and discuss various ways they can help one another in education, business, environmental areas or healthcare. The committee meets quarterly and has established two sub-committees that focus on business and education.
THE LATEST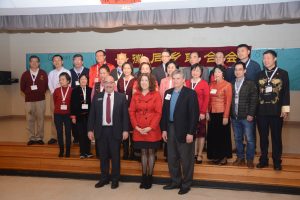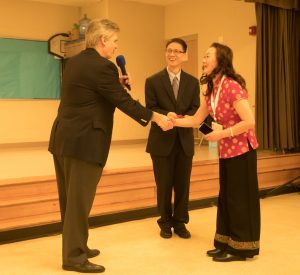 On February 17, Anhui Friendship Association hosted its Chinese New Year Celebration Party, where a Letter of Appreciation was presented from the Office of the Secretary of State to the Co-Presidents of the AFA. This letter recognizes the important role the AFA has played in successful events, such as the June 2017 visit from Party Secretary Li Jinbin of Anhui Province, as well as the planning of MD-Anhui Promotion Week scheduled for May 2018 in Maryland.
On April 21, leaders from the Anhui Province, China, visit Annapolis for a State House tour. The Maryland – Anhui Province Sister State relationship is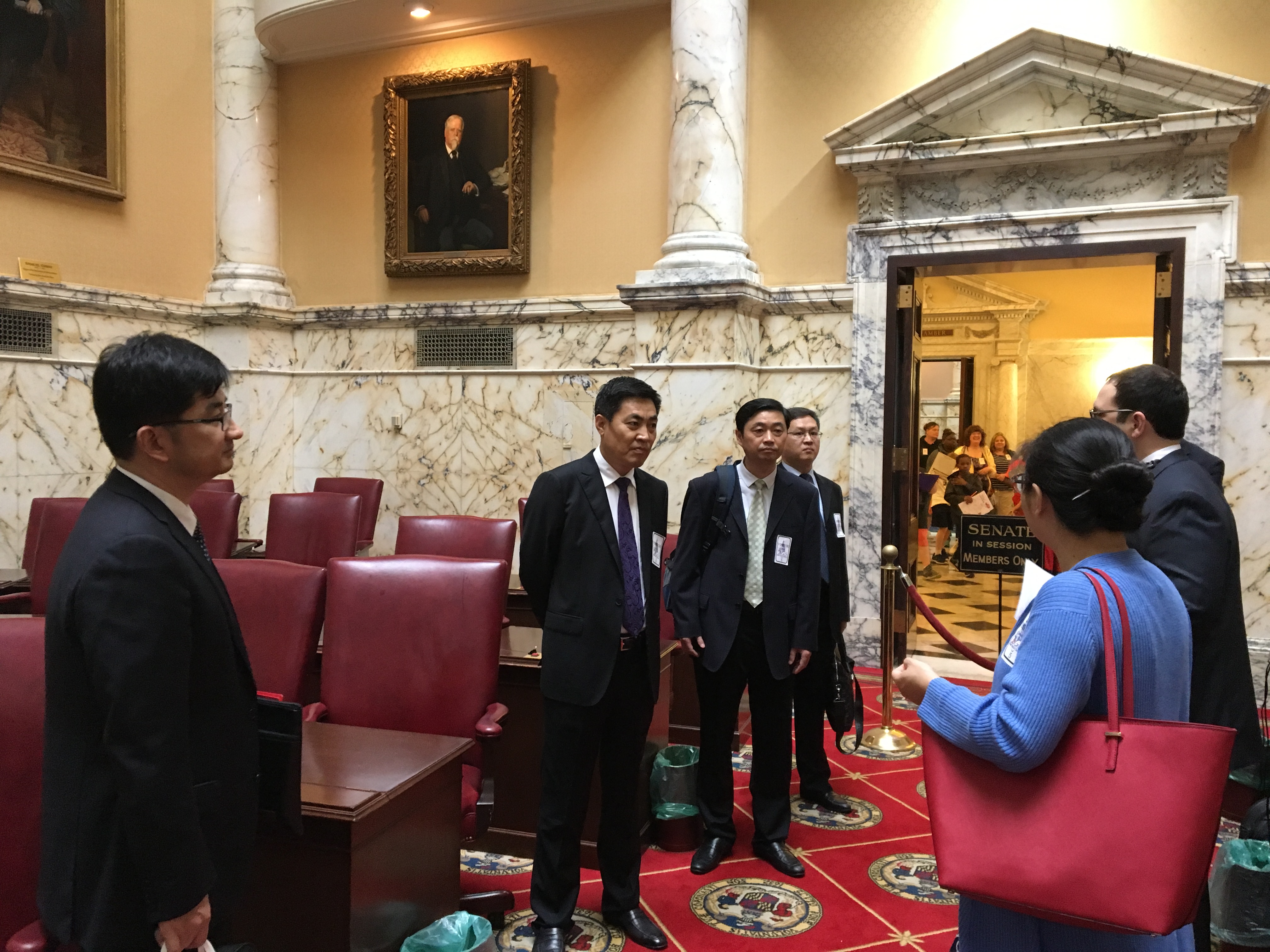 celebrating its 37th year.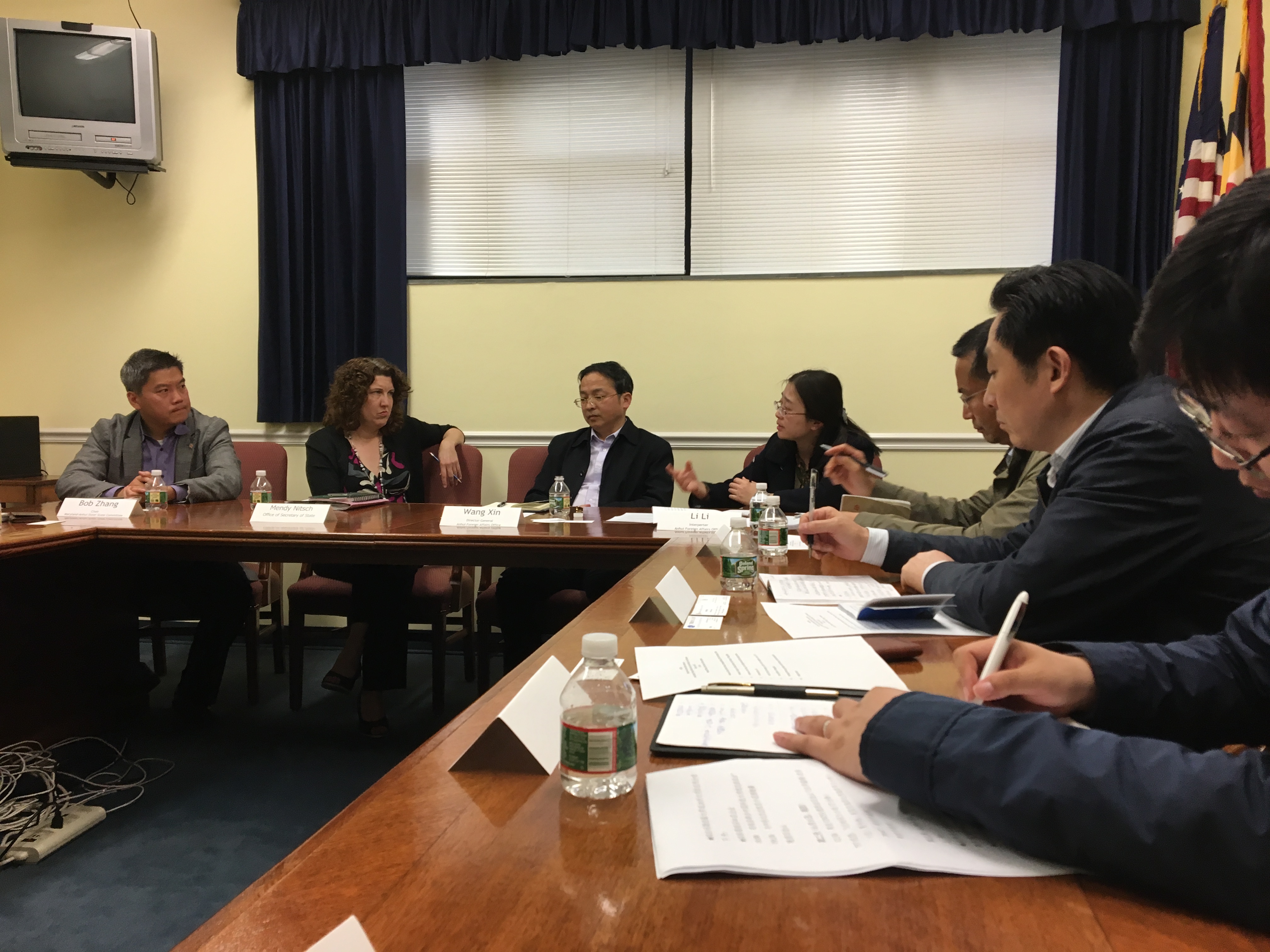 Secretary of State John Wobensmith meets with He Jun, the Director of the Talent Work Leading Group Office of Anhui Province, along with Nathaniel Ahrens, Director of China Affairs at the University of Maryland.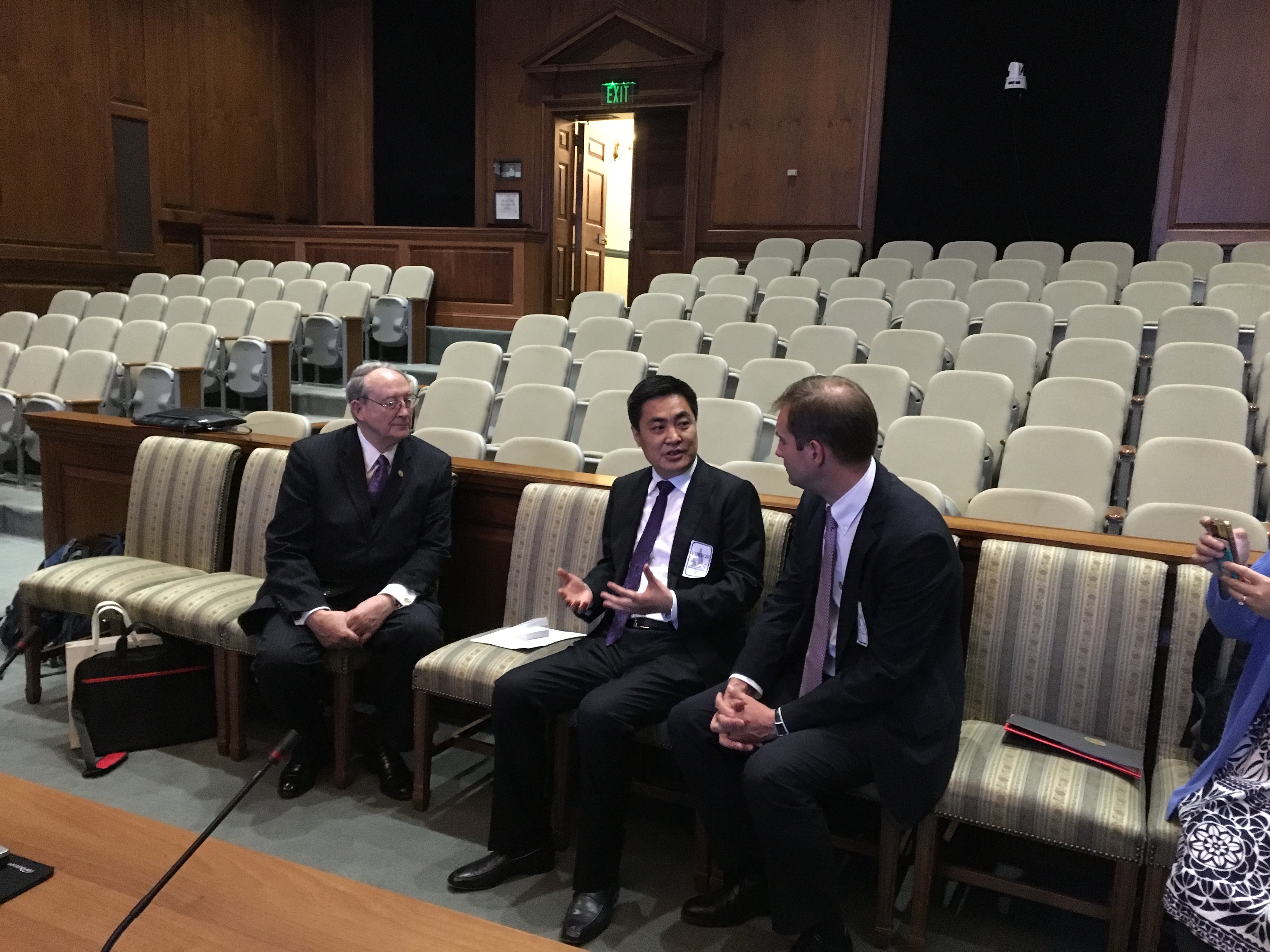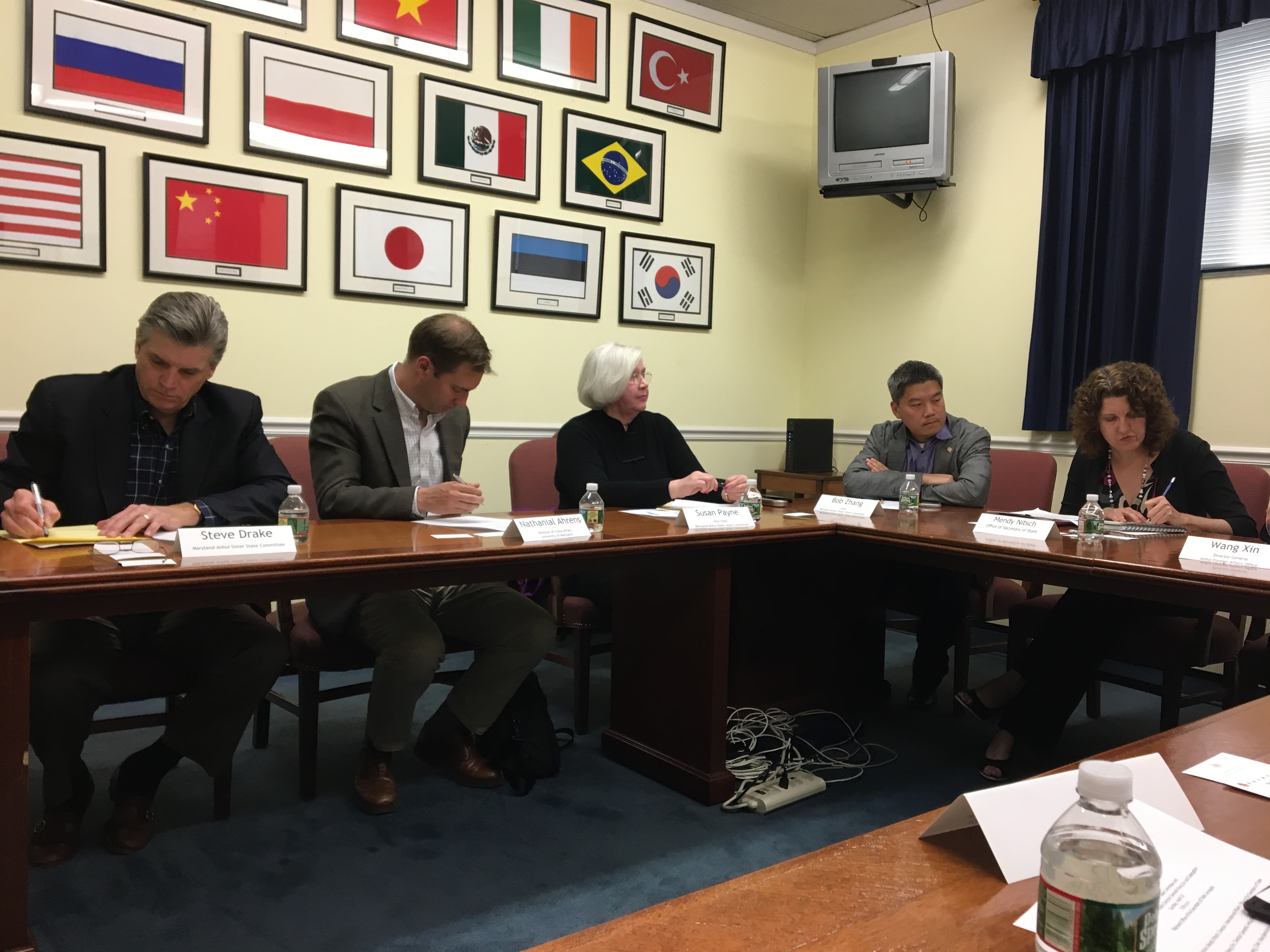 On April 23, Maryland-Anhui Sister State Committee Members Bob Zhang (Chair), Susan Payne (Vice Chair), Steve Drake, and Nat Ahrens, Director of China Affairs at the University of Maryland meet with Director-General Wang Xin of the Anhui Foreign Affairs Office and Delegation. The meeting addressed closer ties as Sister States and potential investment opportunities.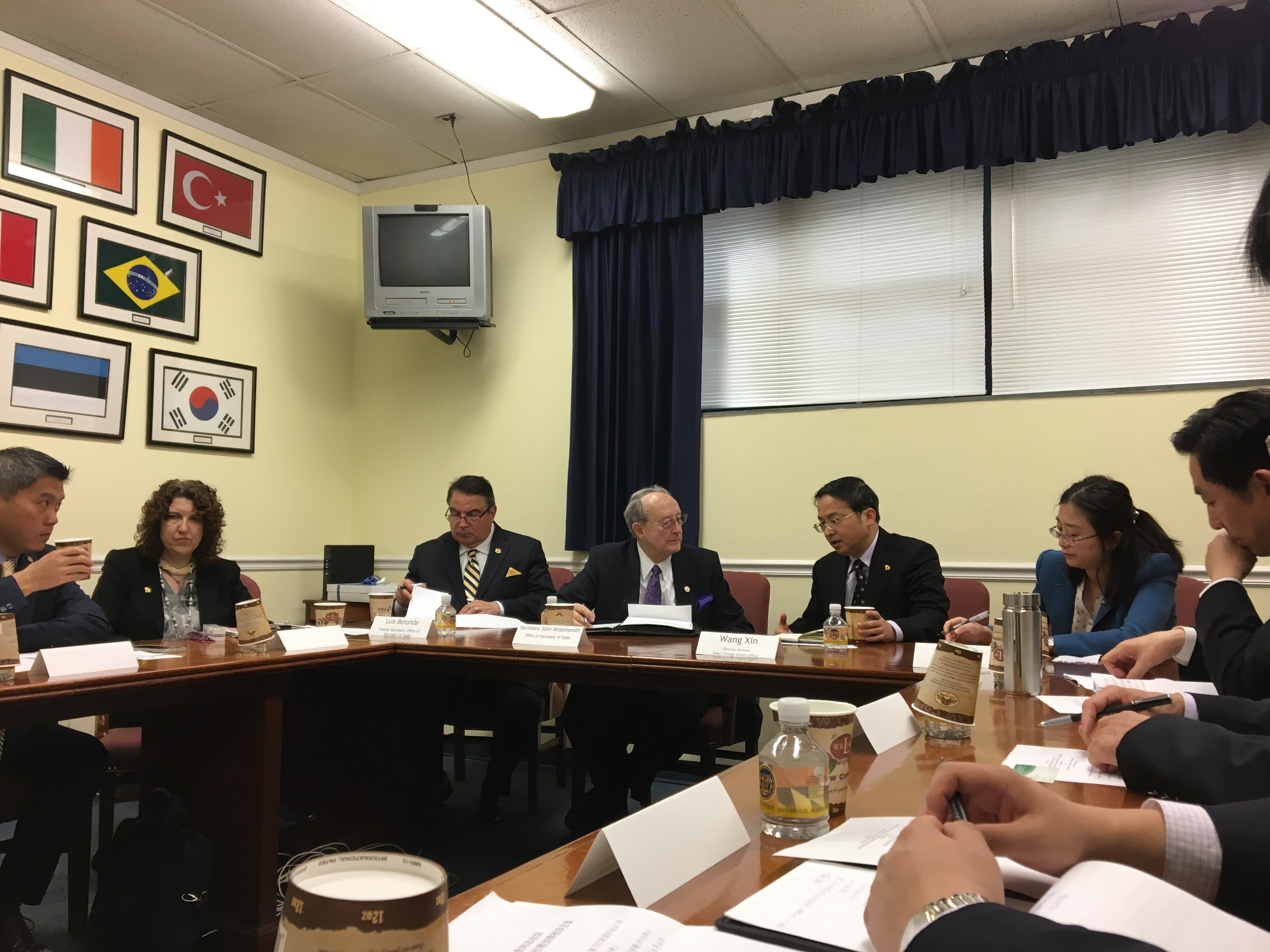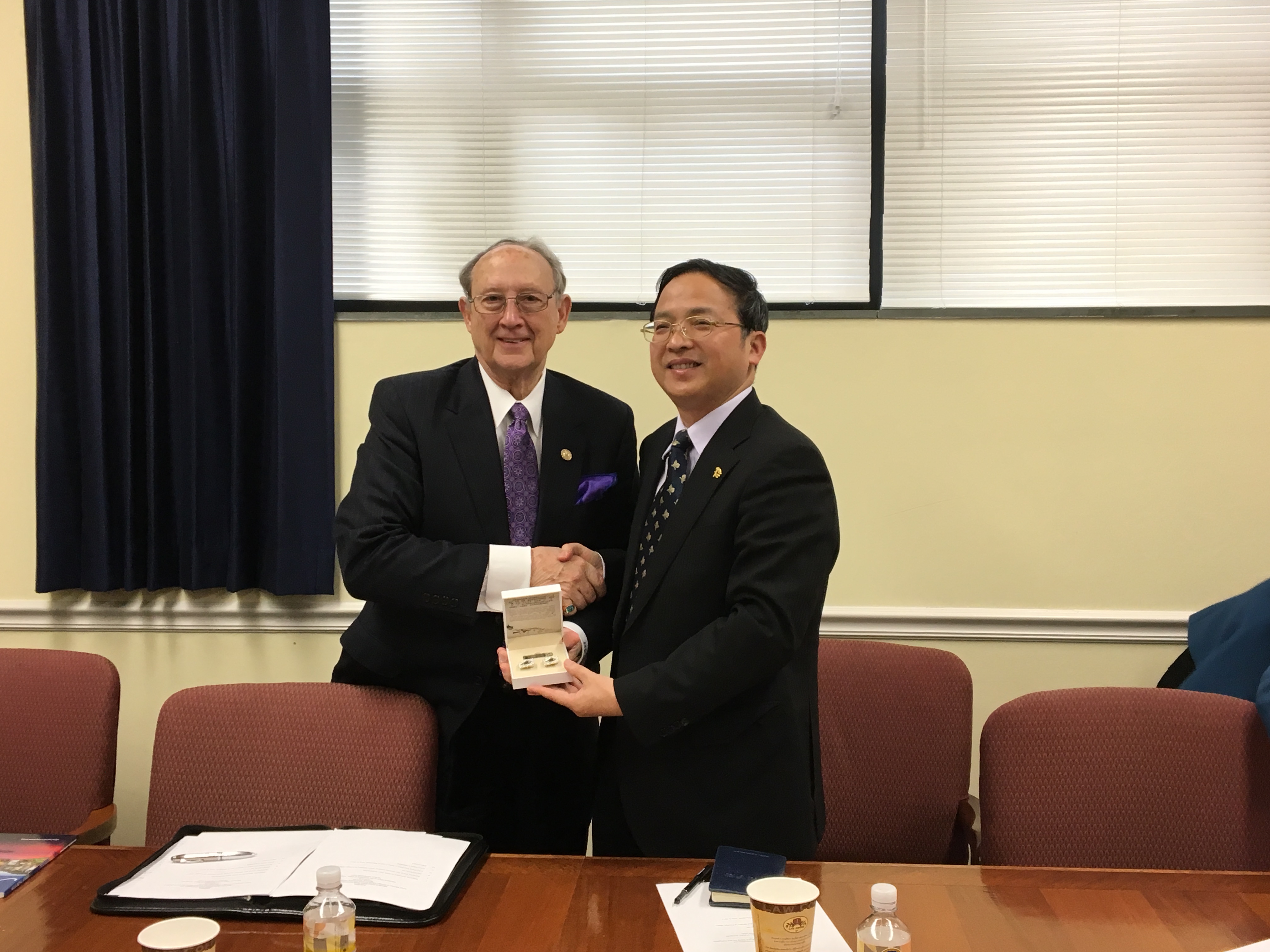 On April 24, Secretary Wobensmith and Deputy Secretary Borunda met with Anhui Ministry of Foreign Affairs Director General Wang Xin and Delegation followed by a gift exchange. This meeting discussed investment opportunities in both states, as well as Anhui Week that is planned for early fall in Maryland.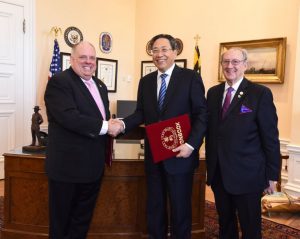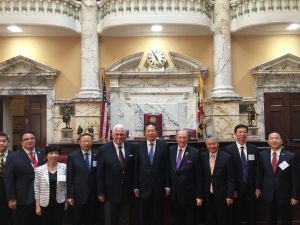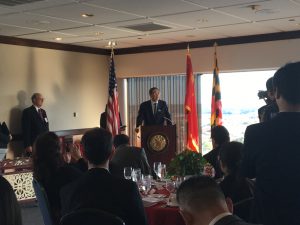 On June 9, Governor Larry Hogan welcomed Party Secretary Li Jinbin and his delegation from Anhui Province, China, where they signed a Memorandum on Strengthening Strategic Cooperation. Party Secretary Li was also met by Senate President Mike Miller and Secretary of State John Wobensmith, who hosted a banquet in honor of the Party Secretary. Maryland and Anhui Province have had a Sister State relationship since 1980.
CONTACT
Bob Zhang
Chairman
240-938-1616
bobzhangmd@gmail.com