ABOUT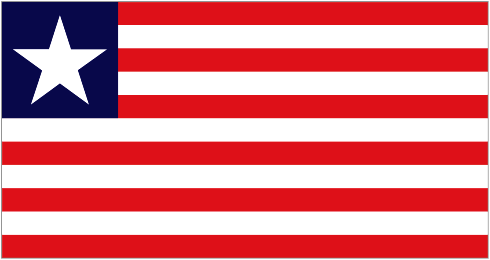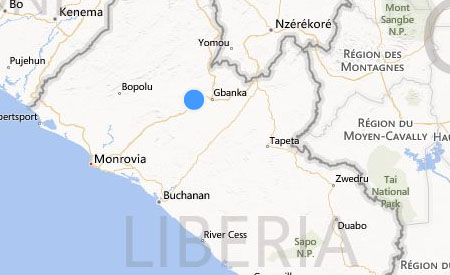 Maryland and Bong Co/Maryland Co came together August 2007 to a Memorandum of Understanding (MOU). President Ellen Johnson Sirleaf, Mrs. Sharon Pinder, and Retired Senator Mitchell all helped in the process of the MOU signing and it being it successful. Through this signing, opportunities became available in business, industry, art, culture, education and health. This would help promote the commercial cooperation and development of joint programs of exchange in all of these areas. " The programs would not only help Maryland State but would help the 3 million citizens who live in Liberia. The superintendents are, R. Jackson of Bong County and J. G. bleh bo Brown Maryland County.
INITIATIVES
Since the MOU signing in 2007 Liberia's Bong co and Maryland Co, as well as, the State of Maryland have set forth goals for the future.  Committees came together to make a lot of goal possible. The Maryland-Liberia Committee created a project for water, sanitation and health field within Liberia. Liberia became the 7th US Sister City/State to be awarded a grant from the Bill and Melinda Gates Foundation. This foundation works to pilot projects apart of the Sister Cities International (SCI) program, such as Africa's urban poverty elimination program, to help address sanitation, health and water issues within these areas. The grant of 115,000 dollars was given to help support the ongoing effort.  This committee, as well as Dr. Joe Isaac and Tom Connolly, have constructed 10 new hand pumps, repaired 10 damaged hand pumps in 19 communities. Also, 3 public toilets have been constructed within the city of Gbargna City.
The same committee also came together with three engineers in order to help improve the construction of roads and bridges within both Counties. Agriculture and Health were not the only main points of this relationship but education and the development became a primary focus. Maryland County High Schools received a lesson plan primary on both Maryland and Liberia as a whole in history. After that, A committee of business, civic and education leaders came together to help strengthen the development of Bong County.
THE LATEST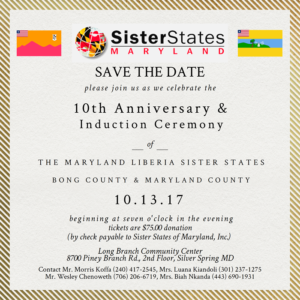 On October 13, 2017 the Maryland-Liberia Sister States of Bong County and Maryland County. celebrated the 10th anniversary of their sister state relationship alongside the induction of new officers.
On May 8th, 2013 The President of Liberia, Ellen Johnson Sirleaf, visited Washington, D.C for the Thomas Reuters Newsmakers event. Thomas Reuters Newsmakers entitles leaders coming together and conveying their global thoughts on issues impacting the world. President Johnson Sirleaf, Noble Peace Prize winner and the first head of the state in Africa, of Liberia, came to this event in order to discuss what the executives developmental goals entail and challenges they'll face. She shares her vision of how she wants her second term, as President, to be and where she plans on guiding her country through a period of peace and transformation.  President Johnson Sirleaf is also a part of the co-chair for the U.N Secretariats.  This meeting that occurred on May 14th, was to discuss the global development beyond 2015, the template for the up and coming goals, for the next Millennium. As a co-chair, President Johnson Sirleaf, and other representatives, presented their 2015 global development agenda to the Secretary-General.
On June 28th, 2013, The Tubman University Foundation Board and Marylanders for Progress (Liberia) INC, held a celebration at the Gala Reception in Celebration of The Harriet Tubman Centennial Project—Architectural Design Competition—in Washington, D.C. June 29th, 2013, the officers and members of Marylanders for Progress (Liberia) Inc. held an event in honor of Dr. Elizabeth Davis Russell, President at William V.S Tubman University, Liberia, in Bowie, MD.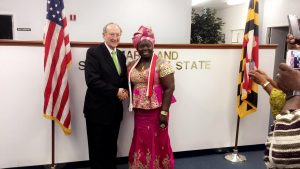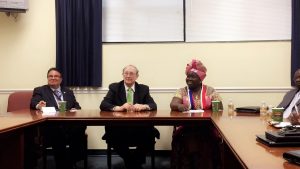 On July 24, Mayor Viola Cooper of Gbarnga City, Bong County, Liberia met with Secretary Wobensmith and Deputy Secretary Borunda in Annapolis. The Mayor was accompanied by members of the Maryland – Liberia Sister States Committee. Maryland has had a Sister State relationship with Bong County since 2007, and Gbarnga City is the capital of Bong County.
CONTACT
Ms. Sheila Durant, Esq.,
Chairperson of the Maryland-Liberia Sister State Committee
Email: durant.sheila@gmail.com