ABOUT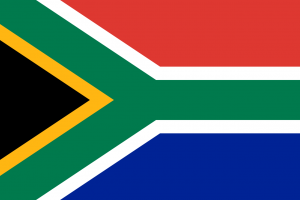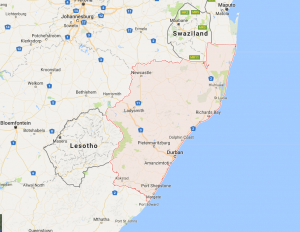 KwaZulu-Natal province Premier Edward Senzo Mchunu

Population: 10.3 million people (2011 census)

Capital: Pietermaritzburg

Major Cities: Durban, Newcastle, Richards Bay, Vryheid

Executive Committee Chair: Dr. Jean Bailey (

jeanbaileyphd@aol.com

)

Map: link to map

MOU:

Thursday, January 15, 2015

Other Members:Senator (Ret) Verna Jones Rodwell (Vice-Chair);  Tara Patterson Hammons, J.D. (Executive Director) Frank Islam; Prof James E. Craigen, Sr.; Henry Osborne;  Sheila Khatri, Dr. Charles E. Lewis, Jr.; Dr. Sonya Smith; Ms. Rosalee Morris Daley,  Senator (Ret) Michael Bowen- Mitchell, Marshella Toldson, Dr. Luniqe Estime, Dave Kunes,  Sindile Dlamini, and Nomsa Dlamini.
INITIATIVES
Key Components of the MOU
The promotion of development and co-operation and the exchange of knowledge, skills and expertise in the following fields –
the enhancement of economic development through business, trade and investment;
the promotion of tourism;
agriculture development and agribusiness;
education and training exchange programmes;
social development exchange programmes;
port collaboration and maritime exchange programmes;
the exchange of heritage and cultural preservation exchange programmes, and
sport exchange programmes;
Premier Mchunu reported on the Delegation Visit to Maryland and the signing of the Memorandum of Understanding to the Cabinet of the Province of KwaZulu-Natal. The report was adopted on January 29, 2015. It included the following conclusive assessment and proposed way forward.
The KwaZulu-Natal Maryland cooperation arrangement presents a unique opportunity for both parties to benefit primarily from investment and trade exchanges. Moreover, with Maryland's strengths in research and development practiced at the best institutions known as the John Hopkins University and the University of Maryland, this partnership amplifies collaborative exchanges to  bolster growth between both regions.
Opportunities in biotechnology was also highlighted as a potential key growth area that KwaZulu-Natal should consider. Port collaboration and maritimeexchanges offer training and job opportunities for port users. In summary, the cooperation arrangement is specifically aimed at strengthening economic, trade and investment, scientific, cultural and human relations Between the tworegions.
Follow up activities:
Attended DBED/Department of Commerce Conference on Doing Business in Africa February 11, 2015

Meeting with DBED , February, 2015

Meeting between Secretary of State and South Africa Department of Social Development representatives, January, 2015; Hosted Follow up delegation and developed MOU, September 2015

Meeting with South Africa CEO for Transnet Port Authority, March, 2015 – Awaiting the date for technical visit to Maryland re MOU and signing of MOU

Established FaceBook Page for the MD/KZN Sister States (NOTE THAT MD/KZN was requested to be added to the State Sister States website and to the Sister State Logo) – Sheila Khatri

Presented Citation to the Honorable Graca Machel, Widow of President Nelson Mandela, on May 16, 2015 at Morgan State University (Senator Jones-Rodwell)

Secretary of State Wobensmith attended South Africa National Day at Embassy on April 30

Follow up correspondence with key Maryland Investors in South Africa, e.g., Marriott Corporation

Hosted  Manager of Eastern Cape  Transnet Ports, July, 2015

Coordinated contacts for Maryland Trade Delegations to South Africa in June and September, 2015

Organized follow up delegation to KZN and participated in National Innovation Conference (Dr. Jean Bailey and Dr. Sonya Smith)

Hosted South Africa Department of Social Development delegation for partnership with Maryland and Follow up development of the Implementation Strategy  with the Maryland Departments of Higher Education, Early Childhood Education, Human Services,  and Behavioral Development (September, 2015 – Present)

Co-Chaired conference on Women in STEM with the Howard University ADVANCE-IT, National Science Foundation and the Department of Science and Technology, October, 2015

Hosted the Speaker of the National Parliament of South Africa, Honorable Baleka Mbete,  January, 2016

Convened the Symposium on the 40

th

Anniversary of the Soweto Uprising at the Reginald F. Lewis Museum , with Special Guest, the Honorable Baleka Mbete, June 2016.

Attended Secretary of State delegation to St. Mary's College and Morgan State University

Co-facilitated the Maryland/South Africa Business Forum hosted by Maryland Department of Commerce, Maryland Secretary of State, and  the Embassy of South Africa, May, 2016

Attended the Prince George's County Department of Economic Development/Embassy of South Africa Mutual Briefing, July 2016

Attended the Africa Aerospace and Defense Show in Pretoria, South Africa in partnership with the Maryland Department of Commerce, September, 2016

Follow up meetings with KwaZulu-Natal Officials, including the Consul General and Commercial Attache for the US Consulate in Durban; the Director of Planning and the Senior Advisor to the Premier of KwaZulu-Natal

Established partnership with Essence, Inc., Durban Municipality and the City of New Orleans to implement workshops, identify sponsors and participants in the Durban Essence Festival/Business Fair to be held in Durban in November, 2016 – 2019
THE LATEST
Next Steps
Strategic Planning Meeting of Committee and Development of Action Plan

Schedule Technical Visit for the Transnet Port Authority (Late June) and Finalize MOU with the Transnet Port Authority

Schedule Meeting/Reception for new South African Ambassador, H.E. J Mahlangu

Facilitate the Signing of the MOU with the Department of Social Development, finalize implementation plan with Maryland Departments,  and initiate activities –  November 2016 and future

Assist with Maryland (Maryland, Prince Georges County and Montgomery County)Trade Delegation to KwaZulu-Natal (KZN)  South Africa

O

rganize Maryland/South Africa Business Council in collaboration with the Maryland Department of Commerce and the Embassy of South Africa

Continue program to enhance Women in STEM fields with Dr. Sonya Smith

Initiate planning for Durban Essence Festival 2017
Deputy Secretary of State Luis Borunda and Maryland – KwaZulu-Natal Sister State Committee Chair Dr. Jean Bailey welcome the delegation from the South African National Asssociation of Social Housing Organizations (NASHO) to Maryland on August 14.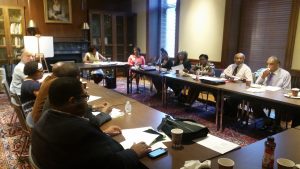 ​The Maryland-KwaZulu Natal Sister State Committee engages members of South African NASHO visiting Maryland ​and D.C. for information exchange tour and training. Members and guests met at the Maryland Historical Society, Baltimore.
CONTACT
Jean Bailey
Chairperson of the Maryland – KwaZulu-Natal Sister State Committee
Email: jeanbaileyphd@aol.com