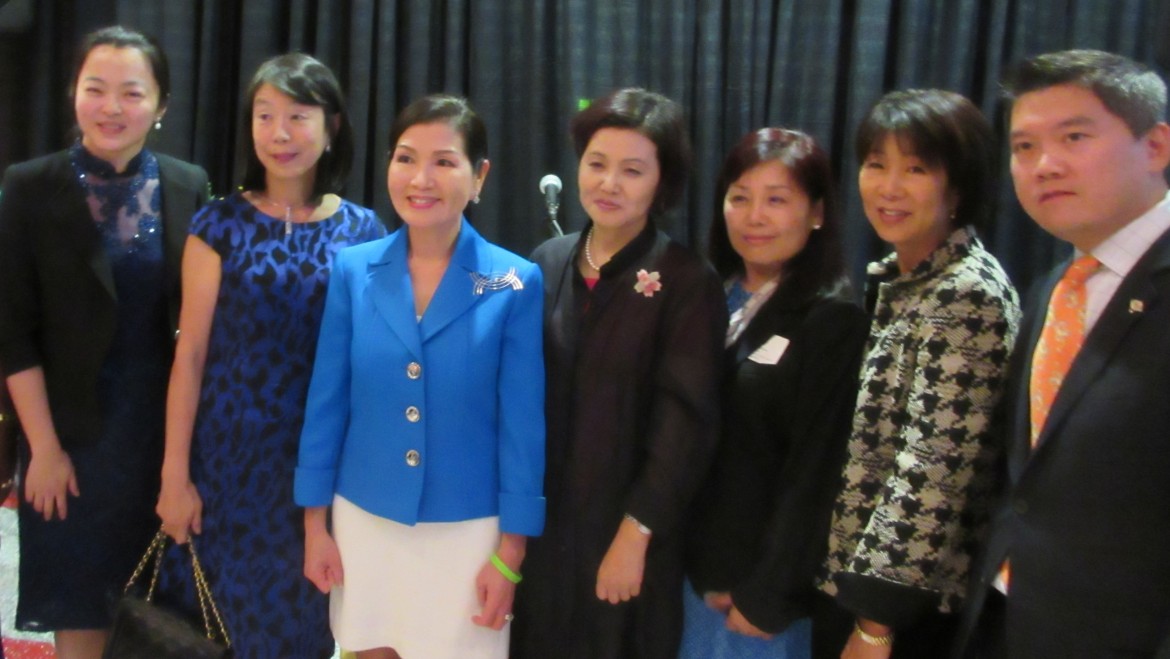 Asian Sister State programs honor First Lady Yumi Hogan
By Len Lazarick
Maryland's Asian Sister States program, along with representatives of the ambassadors of China, Korea and Japan, honored First Lady Yumi Hogan at a welcome reception Thursday hosted by UMBC's Asian Studies Program.
Mrs. Hogan, a native of South Korea, is the first Asian American to serve as a state's first lady in the country. She is an adjunct professor of painting at the Maryland Institute College of Art in Baltimore.
Hogan thanked the audience of several hundred, mostly people born in East Asia or of Asian descent, for their support of Gov. Larry Hogan during his battle with lymphatic cancer. Gov. Hogan discovered the cancerous growth while shaving during a trade mission to Korea, China and Japan in June.
Read at Maryland Reporter