By

gfulton@usabalsolutions.com

Cause in
Salisbury – Tartu Friendship Bridge Dedication
Maryland's distinctive relationship with Estonia was celebrated with the dedication ceremony of the Tartu Friendship Pedestrian Bridge on Oct. 1st in Salisbury, Maryland. Named in honor of Salisbury's Sister City, Tartu, Estonia, the bridge is located on West Market Street in Downtown Salisbury.
The ribbon-cutting and dedication ceremony featured remarks from Salisbury Mayor Jake Day, MD Secretary of State John Wobensmith, Senator Ben Cardin, Senator Chris Van Hollen, and Estonian Ambassador to the United States Mr. Kristjan Prikk. After the ceremony concluded, a reception hosted by Salisbury University President Charles A. Wight and the Salisbury Mayor's Office was held at University House on the Salisbury campus. Members of the Maryland – Estonia Sister State Committee, the Salisbury-Tartu Sister City Committee, and the Maryland Estonia Education Consortium also attended the special event.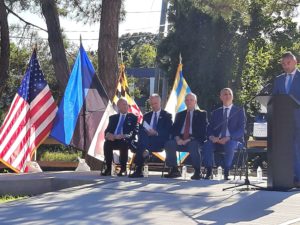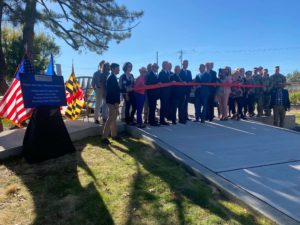 Maryland's connections with Estonia include the Maryland National Guard State Partnership with Estonia's military forces, the state government partnership established in 2009, several Sister City partnerships throughout Maryland and Estonia (including Tartu and Salisbury), as well as several university partnerships.